MEET THE BAND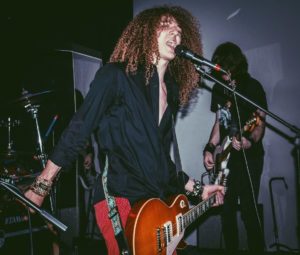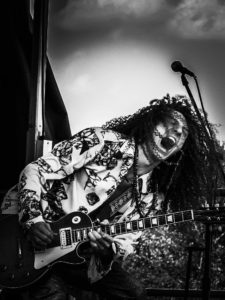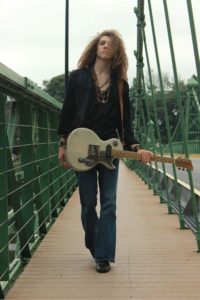 Joey DiTullio
Joey DiTullio (JDT) is a budding, Jersey-born rock star, boasting huge guitar tones and a vintage rock and roll sound. Joey has been playing the guitar since he was a young child and has always had an ear for songwriting. Playing in a mix of different bands early on, Joey was able to learn from top area professionals as he cultivated his own style. He brings a special talent to the stage when playing guitar, but also places heavy emphasis on entertaining the audience. His signature head of hair, coupled with a vibing 70's style, fully complete the concert experience.
Throughout his years in the Philadelphia music scene, Joey has worked with some of the nation's best musicians and producers. Recording and performing with the likes of David Uosikkinen (The Hooters), Paul Hammond (Get the Led Out), Kenny Aaronson (Joan Jett; The Yardbirds), and Phil Nicolo (Studio 4) has given Joey front line experience as he looks to bolster his own project.
Drew Bernier – Drums
Drew Bernier has been a professional recording and touring drummer for the past decade and a Soultone Cymbals endorser since August 2013. His powerful playing cuts through any mix and shakes your core. Drew linked up with JDT in April of 2015 and his versatility behind the kit has helped shaped the band's powerful rock and roll sound. To make things even more lively, he keeps the guys are on their toes with his quick, sharp wit.
Shane Reimer – Guitar
Shane Reimer is a dedicated musician from the Lehigh Valley and has spent the last 15 years performing all over the region. He studied audio engineering at Engine Room Audio Recording Studios in Manhattan giving him an ear for great tone while sculpting his own sound. With a great sense of humor and an upbeat outlook on life, Shane brings high energy, comic relief and great morale to the band.
Mike Liberatore – Bass
Mike Liberatore has been a working singer/songwriter in the Philadelphia music community for several years. Mike has been heavily involved in the scene and made the switch to bass guitar when he joined JDT. His singing talent makes him a perfect fit for the band and his voice blends perfectly with Joey's for strong, smooth harmonies.